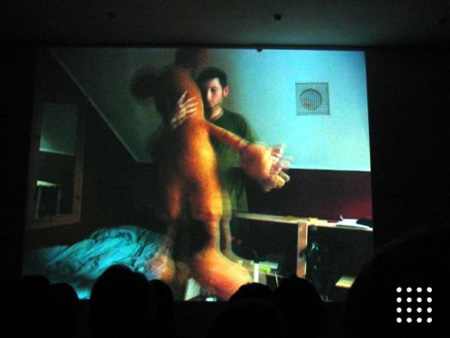 Next Festival is the independent Vilnius non- commercial film & video festival organized by Movewithmovie. The festival searches for new forms of visual art within it's creators from all over the world.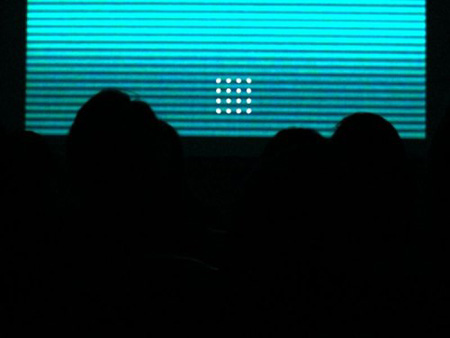 Movewithmovie is a group of young video artists who started their creative work in 2001 and now have a company of young people, fully equipped with minds and ideas and impetuous to demonstrate their works to the public.
They are willing to give a fuel injection to Lithuanian independent video scene and shake up creative video market. A really brave declaration for these Lithuania born youngsters, but their work proves it.
In May of 2003 they held a small video fiesta called "Alternative Video Festival" in the museum of Film, Theater and Music called in Vilnius and successfully briefed in some soul into Lithuania film organism.
In April 17 and 18, 2004 Movewithmovie organized The First Independent Video & Short Films Festival in Vilnius. They decided not to limit festival's program only with Lithuania video production and searched for the videos from outside to increase effect and comparison of the festival.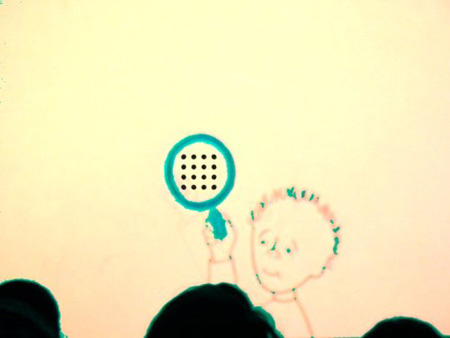 The statistics were amazing. They received 129 films from 26 countries. 37 films were selected to the festival from 14 countries. Selected films length was 187 minutes and it was worth to watch them.
The First Independent Video & Short Films Festival took place in the museum of Film, Theater and Music for two days and was filled with video and animation lovers. A great tradition was started.
In July 22, 2004 Movewithmovie working in collaboration with independent film curators David Ellis and Saulius Uzbekis presented a private screening of selected films from The First Independent Video & Short Films Festival in ICA (London) attended by representatives from London's key art film Cinemas and Arts council of England.
Movewithmovie wanted to continue what they have done so far and the result was their NEXT FESTIVAL or The Second Independent Video And Short Films Festival which was held March 14-18 at cinema "Lietuva" in Vilnius.
NEXT FESTIVAL had some new things to offer for visitors. First of all it took place in wider and bigger space – "Lietuva" cinema. More cinema lovers were able to watch the films! Secondly, festival was much longer – a program took five evenings. Thirdly, for the first time this festival became not only a celebration of film, but MOVE WITH MOVIE invited the creators from other disciplines (print designers, photographs, etc) to share their ideas and works.
Well it's the next NEXT FESTIVAL. The third one. The festival wil last for two or more days and will take place in different locations of Vilnius with the aim to tour around Lithuania. Call for films is still on. Anyone is invited.
Next Festival
Call for Films Deadline: 10th January 2006
info@nextfestival.net
http://www.nextfestival.net
Text: Emanuelis Ryklys from RUT RUT
[Help wanted]
Inviting volunteer staff / pro bono for contribution and translation. Please
e-mail
to us.