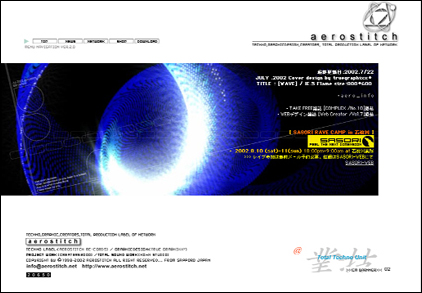 One of the big events in Sapporo "Fireworks festival" was held recently. I could see many people in Yukata (an informal cotton kimono for summer wear) in town in this time of the year. In other words, it might be the character of this area that people in Yukata can be found only during the fireworks festival season.
The word "collaboration" has recently been a key word in creators' activities. I agree with this and it is great that creators get together from different genres to share their perspective. They can mix each sense of beauty and this is collaboration.
However, it is a bit hard to find ongoing collaboration activities in Sapporo in this city. Why?
Only creative and sweet pleasure is not in collaboration. Actually, working together with somebody is tough work, not only in music but also in graphics and other fields. It is of course not an efficient activity.
If both creators are still green at their job, they would concentrate on only completing that work rather than insisting on each policy. In addition, the fresh feeling "doing something together" would smoothly run the project apart from the quality of the work. However, if both of them have skills to create quality work, both would conflict with each other. Moreover, they would find it hard to accept his/her opinions if that sense was a strong one. This is not about "his/her character is strong or not strong." This is about the identity of each creator. Collaboration work would succeed if both creators would be able to have a detailed and "adult" communication.
A lot of collaboration has been done and become famous. However, they could not grow up more than that because the creators were still new. Or they could grow up once but found it hard to move forward because of the reasons above. Therefore, I thought it's a shame that we could not see the collaboration works, which seem to continue, in Sapporo. It is a pity to understand a collaborative work only as a passage to be a grown-up creator.
Aerostitch has been working as a group for four years. They are the creators, who have got an "adult" sense that allows them to expand their field.
Aerostitch is a techno label established by leader Junichi Ooguro in 1998. The concept of this label is "total techno." They understand techno music as "future music", not as one of musical genres, and create sounds without being swayed by any forms. Furthermore, they have released two combination albums (including video clips) so far because an art director, Truegraphixx, which designs sleeves and webs, and produces video clips, belongs to this label. Their works, includes sleeves designs, seem to be standardised in a good way. This high completion must come from the successful collaboration between a sound creator and a designer.
Visit my web magazine "Numero Deux" to get detailed information about Aerostitch. I had an interview with them.
Aerostitch has been organising the monthly event "Sasori" at King Xmhu since last year to expand their new field. This party features sound creators and VJs within Sapporo. This is not only a collaborative event, but also an architectural place where customers can feel a conceptual art and creators make their sense sharper. It holds a meeting with participants in order to keep its style. I would like to praise their stance of continuing something as well as their high sense activities.
Please keep your eyes on Aerostitch activities. Do not hesitate to contact them if you would like to collaborate with them. You would be welcome if you have got strong motivation.
Aerostitch
info@aerostitch.net
http://www.aerostitch.net
Text: Shinichi Ishikawa from Numero Deux
Translation: Sachiko Kurashina
[Help wanted]
Inviting volunteer staff / pro bono for contribution and translation. Please
e-mail
to us.