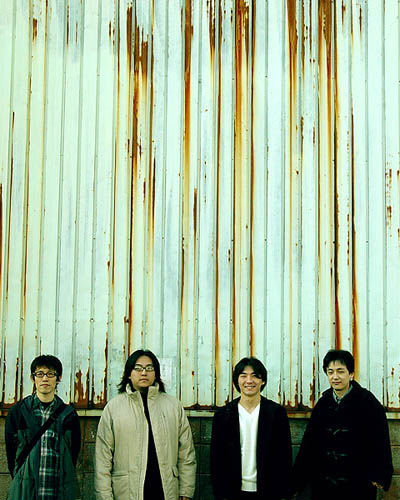 The annual winter event in Sapporo "Sapporo Snow Festival" has just finished. Snow statues, made by the city and the participants from all over the world, were broken. The wrecks of those statues have been left on the main street, called Odori Park. The winter festival for this year is now over. This time makes me a bit lonely.
As a person who was born, grew and still lives here, I am thinking of one theme; "can the culture be liven up in a warm place more than in a cold place?" I am not meaning that it is the climate that supports the culture. However, on the other hand, it is possible to make the culture live in a cold place. Because artists cannot do anything outside their works are made indoors. However, when I recall it was Egypt where the world's civilisation started, I always get confused. The reason, why I think such a thing with a cup of coffee, is because it is freezing outside with blowing snow.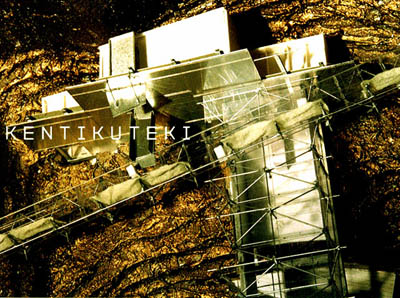 Project Cad. This is a creative group founded by members who majored in architecture in the same university. The members got full-time jobs in companies as many students do, but they organised events that displayed their Mac-created images at nightclubs when they were off work. After they continued to do these activities for a while, their chance came. They started to be invited to other nightclubs' events as a VJ and participated in the party, which featured Takkyu Ishino, Fumiya Tanaka and others, as a VJ again.
It was not long before some of the members quit their jobs and started to produce images and web designing as Project Cad. At the same time, they applied to get an office at the Intercross Creative Centre that was built by Sapporo City to support digital contents creators. Fortunately, they passed the examination and got an office that supplies an Internet connection. This is now the base from which they work.
By the way, the workshop of Tomato was held in this centre last year. Moreover, Project Cad has been registered as a corporation as the name of CAD (Coolarchdesign) up to the present.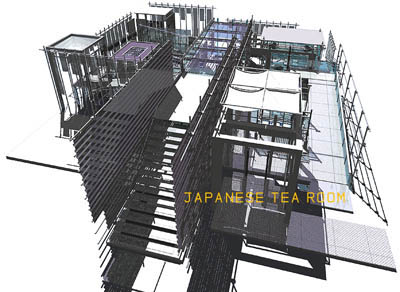 I have known them since they founded Project Cad and interviewed them for my Sapporo culture site Numero Deux before. Until that time, I got many chances to see them.
The unique point of them is that no basic stance has been changed at all from the time when they were working to the present when they founded their own corporation. I think this must be that they are always keeping their position as an artist, not a vocational technician. Therefore, it is very interesting to talk to them whenever I see them. I like the fact that they still continue to talk about their ideals even as they examine the business aspect in their works. I can still find an amateur taste from them in a good meaning. They like to talk about art rather than about techiniques. Also, they are seeking discussion to find a way that makes culture more interesting. In order to achieve this, they accept collaborations with other artists, which produce a contemporary dancing or visuals for the contemporary music, organising the event to support artists, taking charge at a programme at a local FM radio station, even those works are low merited ones as a business. I think this unchangeable artist temperament can make Sapporo a more exciting city.
Please visit their site, which contains more than a hundred pages, to find out specifically what sort of activities they have done. There is a link banner to the activities that they have done at the bottom of the top page and they are updating day by day. Even if you deplore "Sapporo is freezing", it cannot be helped. Heating up this city's temperature is our part.
CAD (COOLARCHIDESIGN)
info@coolarchi.co.jp
http://coolarchi.co.jp
Text: Shinichi Ishikawa from Numero Deux
Translation: Sachiko Kurashina
[Help wanted]
Inviting volunteer staff / pro bono for contribution and translation. Please
e-mail
to us.